Packing And Boxes Totteridge n20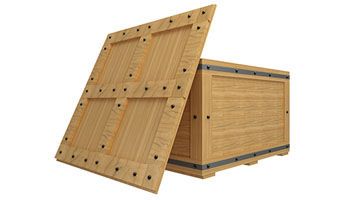 Making the Most of Packing Supplies

When it comes to packing supplies, there's a lot to consider. Not only are you going to want to make sure that your items are secured and protected, but you also need to make sure that everything is efficiently packed into the smallest space possible which will help keep your costs down. Depending on what you're looking to store, you'll want to look at an array of packing supplies to ensure you are optimising every inch of storage space available. Storage Totteridge offers a variety of packaging materials for all types of goods; from boxes and bubble wrap for delicate items, through to pallets and crates for larger goods. With the right packaging supplies, you can make the most out of your storage unit and save time when it comes to unpacking in the future.


What Are Boxes Used For In Self Storage?

Boxes are essential for self storage units as they allow you to easily pack away your belongings in smaller more manageable packages which makes for effortless unpacking in future. Furthermore, some types of boxes offer more protection than others as they provide resistance against dust or humidity which can damage your goods whilst in storage. The best type of boxes for self storage depend on the items that need storing – so make sure you get advice from our experts before making a purchase. We stock an array of sizes and shapes, so whichever items you need storing, we'll have something here that fits the bill.


In What Ways Can I Secure My Boxes?

Once you have found the right kind of box for your needs, it is always advisable to consider how best to secure them. There are lots of small steps which can be taken in order to make sure that your items remain safe and secure throughout their storage duration. Firstly, tackling any space gaps between objects by filling them up with either packing peanuts or bubble wrap will reduce movement within the box and minimize any risk of items being damaged due to shift during transport or while in transit between homes – this is especially important if bulky items are being stored. Secondly, it might be beneficial to label boxes with clear descriptions on what's inside so that should there not be enough room inside one particular box, labels can be used as an indicator as to whether or not its contents could be moved somewhere else until more room is made available. Finally, for extra security consider putting plastic wrap over each box once it has been filled with goods in order to make sure no water permeates through its surface.
At Storage Totteridge we understand that each customer's requirements differ – our aim is ensure that whatever combination of packing supplies you require then we have something in store just for you! To find out more about our range of products call us on

today or contact us online.
---